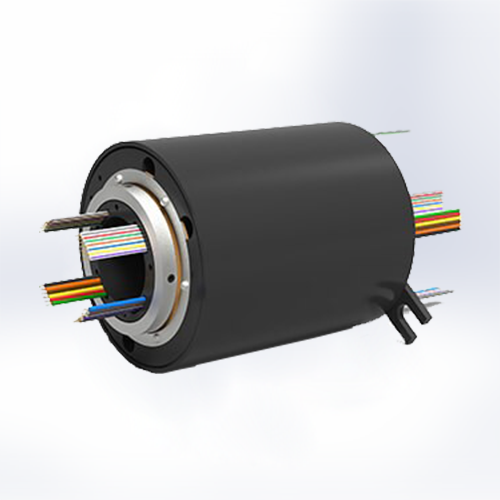 Through-bore Slip ring
We ordinarily call it along these lines since it has a drag in the center part. It has wide applications, for the most part introduced in the types of gear with a turn hub, and the pivoting joint expected to transmit flags in the fixed and unfixed structures. Sooner rather than later, this sort of through bore slip rings would broadly utilized in the new territories including mechanization gear, computerized testing hardware and robotized robots. Around then, there would have high prerequisites on their structures and specialized parameters, so we are giving the new items with the goal that the new structure can satisfy the need of slip rings later on.
We offer institutionalized and modularized plan and completely adaptable items as per the unique necessities of clients in various applications.
On the off chance that you have explicit tweaked prerequisites, if it's not too much please contact to us so as to make the most appropriate suggestion for your detail.
Features
Advanced multi-point contact brush technology ensures reliable contact with low friction.
Metal housing for better protection.
Integrated structure design, easy installation.
Hole size from 3 mm to 500 mm optional.
Standard current: 0~20 A,Standard voltage: 0~600 VAC/ VDC.
Circuits No.: 0~400 circuits optional.
Customisation acceptable for circuits no. , current& voltage based on standard models.