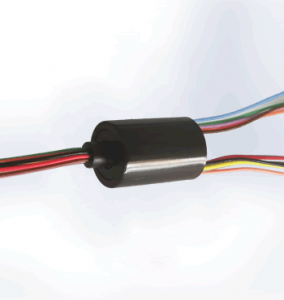 Miniature slip rings are the smallest products of Capsule Slip-ring family. Outside diameters are between 6mm and 8mm. 2,4,6,8 and 12 channel models are available. Mini slip ring is specially designed for data and video signals transmission of small and medium-sized equipment, like speed dome camera, children intelligent toys, stage lights and drones. A slip ring is an electro-mechanical device that allows the transmission of power and data from a stationary to a rotatory structure. Additionally called a rotary electrical joint, a slip ring can be utilized in any electro-mechanical framework that requires intemperate, irregular or nonstop revolution while transmitting power and data. It can improve mechanical execution, rearrange framework activity and wipe out harm inclined wires dangling from portable joints.
Features
360° rotating signal/power transmission, such as control signals, video signals, HD signals, ethernet, sensor, and so on.
Advanced military level.
Low torque, low insertion loss, no maintenance.
6.5mm;Minimum OD 6.5mm.
Stator flange or without flange installation (optional).