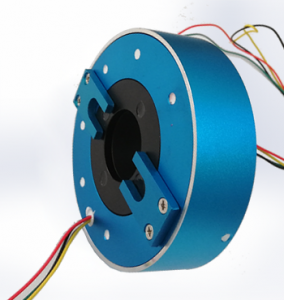 Pancake Slip Rings are intended for space-basic applications with respect to stature measurements. As the level shape is like a platter, they are likewise named level slip rings and platter slip rings.
The Pancake Slip Rings with lodging are like the through-bore slip rings with uncommon spotlight on least stature. The client can choose between outspread link yield with least tallness or hub link yield. Contingent upon the prerequisite of the client, we offer two distinct characteristics of through-bore slip rings: regular quality and modern quality. Contingent upon the quality chose, the working life, worst case scenario. revolution speed and contact materials fluctuate.
The Pancake Slip Ring with lodging utilize the best propelled fiber brush innovation and valuable metal or gold-to-gold multi-reaching, they offer low electrical commotion for high data rate field transport transmission, low contact pressure for long lifetime and they are sans support.
Please feel free to contact us for a customized requirements, we will recommend you the best suitable specifications that will meet your requirement.